One of our board members recently noted the lack of eyeglasses worn by street and beach vendors and their children in Puerto Vallarta, and this raised an important question – "How do poor people get eye exams and glasses?"  Since public schools do not offer vision screening and eyeglasses are very expensive, many people are forced to "get by" with poor vision or may not even be aware of not seeing clearly.  Children struggle in school and may fail to learn to read because they cannot focus clearly on a printed page.  Seeing well can help you to do well.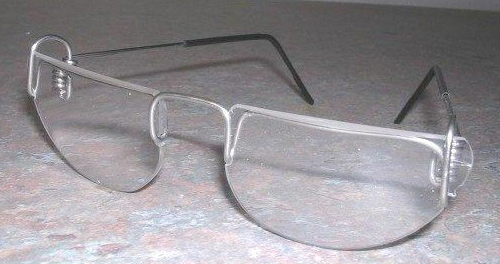 Just as we found out with Micaela's Shoes That Grow project (updated below) people are constantly coming up with bright, inexpensive ideas to help those in need around the world.  We recently heard about Scot Love from Glasses for Missions, a ministry of EE International (www.GlassesForMissions.org).  Their focus is to meet this important physical need for improved vision as they share the Gospel and share God's love with those receiving eyeglasses. They provide the necessary materials in a kit form and a two-day workshop to train up to 17 nationals and missionaries to make glasses for children and adults with vision issues.  The trained team then has the knowledge and resources to do eye exams and make over 300 pairs of glasses at outreach locations. They can also provide information about the importance of good vision and eye care. The frames will be made onsite in about 15 minutes, require no welding or soldering, and are very durable and attractive.  The process involves bending stainless steel wire on a simple jig using common hand tools, all provided in the kit, along with an assortment of lenses of various powers that pop into the frames.  The actual cost per pair of glasses is LESS THAN fifty cents! Yet, the difference this can make in the life of a child or adult is invaluable.
Our foundation board is anxious to obtain a kit and arrange for the training session right away.  The cost to Children's Shelter of Hope Foundation for the kit and training session to get us started is around $1000 US. Since our focus is on children and teens, we hope to involve many of our SOS students (see article below) in the training and then send them, with support and guidance from our wonderful Mexican representative, Bety, into secondarios (middle schools) and prepas (high schools) in poor neighborhoods to do exams and provide needed glasses to students.  What a powerful message to have our dedicated, focused SOS students helping other students in need of support.  We are very excited about the possibilities with this new project.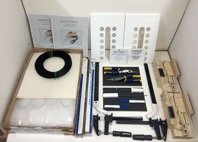 If you would like to help make this happen please send a donation right away marked "For Eyeglasses" so that we can purchase the kit and arrange for Scot to come for the training.