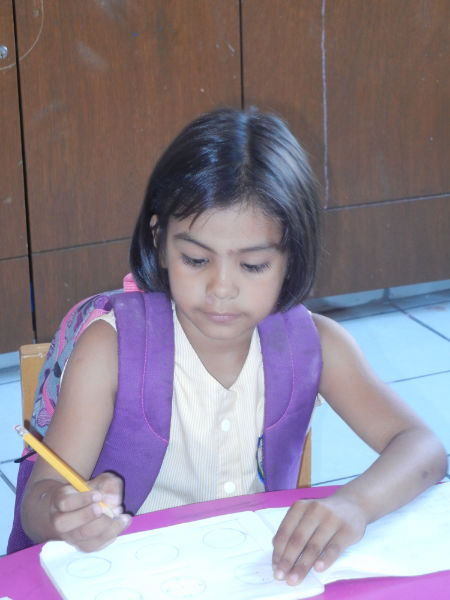 Hope sometimes requires a little pre-planning.  Such is the case with"Back to School" needs for the children at Refugio Infantil Santa Esperanza (RISE) and Pasitos de Luz (PDL). Thirty-four children from RISE in mid-August will start a new school year in kindergarten, elementary school, middle school or high school, and many more at PDL will attend classes at the center. For some, tuition is needed for different schools that are best able to address special learning issues for individual children.  For most, backpacks, school shoes, notebooks and pencils, school uniforms, etc. will help prepare them for the challenges of a new school year.  And always, the consistent, caring support of tutors and educational staff at RISE and PDL is essential to offer individual intervention, encouragement, and assistance with homework assignments and educational activities.
The Meacham Foundation, dedicated supporters of RISE and PDL through Children's Shelter of Hope Foundation for many years, is graciously again offering hope… and a challenge.

For any and all donations made to Children's Shelter of Hope Foundation for "Back to School" before August 15th they will MATCH these contributions – dollar for dollar – up to $2,500 US!

What an amazing opportunity to offer hope and meet the educational needs of these special children.
PLEASE send your donations right away marked "Back to School" and help this dream of hope become a reality.