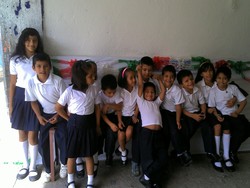 As school let out for the summer in Puerto Vallarta a few weeks ago we at Children's Shelter of Hope Foundation had already begun to talk about plans to get the children ready to return for the next school year which begins in mid-August.  Back-to-School shopping is no simple task, as you can imagine, when you are dealing with the large number of students we have at RISE and Sendero.
There are now 51 children at RISE (10 more than when I left PV in late May) and 39 of them will be attending Kinder, Primary, or Secondary school this fall.  We are being told now that the Mexican government will this year provide a backpack, 1 pair of pants or skirt, a shirt, and some basic school supplies for each child; however, they still will need school shoes, tennis shoes, socks, and other supplies.  I estimate that it will cost about $40 US per student or a little over $1500 US.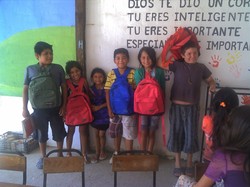 And, at Sendero, where we are assisting children living in EXTREME poverty out at the site of the old dump, we have about 60 children attending school with no government assistance to help with their needs.  We want to provide each child with a backpack, 1 pair of shoes, a shirt, and some basic supplies, at an estimated cost of around $2000 US.
Please help us to assure that all these children will be prepared for that most important first day by sending a donation, marked "Back to School" right away.  Remember that you can easily donate using PayPal by going to our website – www.cshf-us.org and clicking on the donate now button.