What is Sendero and what do they do there?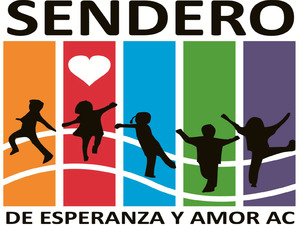 Sendero de Esperanza y Amor (Pathway of Hope and Love) is a registered Mexican non-profit association focused on providing support for education, health, and balanced nutrition to children living in impoverished, vulnerable areas near Puerto Vallarta.  Slightly over a year ago the Board of Directors at Sendero
decided to partner with the New Beginnings Mexico organization which has been working for 8 years, with the guidance of Andy and Janet Stevenson, to improve the conditions and support systems for families and children living near the old garbage dump in the Bosque de Progreso neighborhood and others in Magisterio.  New Beginnings has established strong relationships in these communities and is offering educational, vocational, nutritional, legal, and medical assistance to these families.  Sendero has now extended and expanded this effort to the teens and children there by:
Providing scholarships and material support to strong, dedicated students in danger of dropping out of school for financial reasons,
Offering daily tutoring for homework, computer classes, English classes, and  other enrichment opportunities for children at the New Beginnings facility;
Arranging for doctor, nurse, and dentist interns, and providing funds for lab work, medications, and other health services for the children on a regular basis;
Participating in the free daily lunch program; and
Developing activities specifically for babies and toddlers to stimulate their growth and development.
A trained psychologist and two tutors, funded by Sendero and Children's Shelter of Hope Foundation, work with the children at the New Beginnings site daily to support their physical, emotional and educational needs.
What does New Beginnings Mexico do?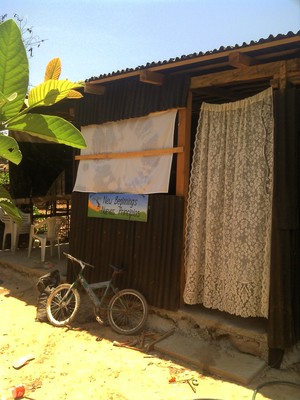 New Beginnings is the "parent" organization overseeing all of the work done through their facility in Madre Selva and the areas of Gardenia and Magisterio.  They provide physical, educational, spiritual, and community support to the adults in these areas, while Sendero is focused mainly on the needs of the children.  New Beginnings promotes vocational training opportunities, such as their jewelry and fabric bags being sold at the Cardenas market each Saturday, and construction skill development to allow these families to move away from living in extreme poverty off the garbage left at the dump.  New Beginnings is currently offering English classes, medical support, group and individual counseling, and a nutritious lunch (soup and vitamins) delivered daily to families in these neighborhoods.
What is Sendero's SOS program about?
Last January, Sendero and Children's Shelter of Hope Foundation launched the SOS (Sponsor One Student) scholarship program. The Sendero Board of Directors has identified several motivated, dedicated, and serious students in the impoverished areas and enrolled in secondario (middle school), prepa (high school), a university program, or a special training program (such as English classes) but in danger of dropping out of school or not continuing to attend for financial reasons.  The goal is to "rescue" these students by offering financial support, including enrollment and tuition expenses, transportation expenses, books, uniforms, shoes, backpacks, basic school supplies, etc.  Their attendance and progress is closely monitored by the Sendero staff, and a minimum GPA (grade point average) is required in order to continue receiving this support.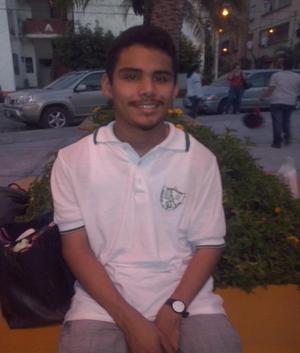 The needs of these exceptional students vary a great deal, from only requiring tuition and bus money for an English class, since most English instruction in the public schools is not satisfactory (about $30 US/CDN per month for 10 months), to a much higher level of need for several university students who need housing closer to their school and a food allowance plus college tuition, bus transportation, uniforms, etc. (about $200 US/CDN per month for 10 months).  Sendero staff members conduct an intake interview with each student and his/her family and, for those who meet the GPA and economic poverty criteria, construct an individualized support program, allowing the students to remain in school and eventually reach their ultimate educational goal. What a wonderful way to break the cycle of poverty and bring hope to these deserving students and their families! For more information or to sponsor an SOS student please contact Chris Amo at chris@cshf-us.org
How is Sendero funded?  How can I donate?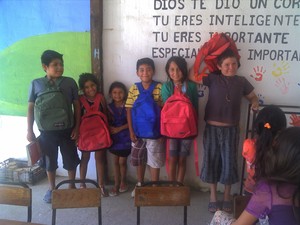 No Mexican government funds are available for programs such as Sendero or New Beginnings Mexico.  They must depend entirely on donations and fundraising efforts. US based Children's Shelter of Hope Foundation has been the major funder of Sendero since their inception. Legal US tax-deductible donations can be made through our website at www.cshf-us.org, including donations made using PayPal.  Canadians can donate to Sendero via New Beginnings Mexico through their website www.newbeginningsmexico.org.
Can I visit or volunteer at Sendero? Where is Sendero located?
Visitors are welcome at Sendero Monday through Saturday from 9:00 A.M. to noon.  Sendero does not accept visitors on Sundays.  Please pre arrange your visit by contacting Bety (mabety75@hotmail.com) or Chris (chris@cshf-us.org).
Volunteers are also needed every day from 9 A.M. to 3  P.M. to help with homework, lunch,  and activities.  Please contact Bety or Chris at the emails above if you have time to give on a regular basis.  The security policies at Sendero require that all volunteers present a criminal background check report and complete a volunteer application.
Sendero is located next to the old dump in Bosque del Progreso.