Many of us find ourselves scratching our heads about appropriate and meaningful gifts to give our friends and family at this time of the year.  Another scarf or tie, a toy or book??? – we seem to have so much.  So why not give something that can make a real difference.  Please consider a donation in the name of your loved one for the Shoe Fairy here in Puerto Vallarta, or for the Sendero SOS scholarship program or the RISE 10 X 10 child sponsorship program.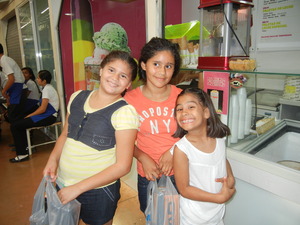 The Shoe Fairy is my very favorite role during my time here in PV.  Every two weeks I take 5 or 6 deserving children who need either new school shoes or new tennis shoes and we go to the shoe store, followed by a stop at the ice cream store.  The children, of course, love the outing, and I love watching their excitement at getting to choose the shoes that are just right for them.  For a donation of $25 US I can buy one pair of shoes plus a pair of socks that will make a child very happy, and you and your gift recipient will get a photo from our shopping trip that is sure to warm hearts.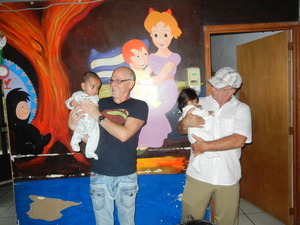 Another option is a donation to the sponsor one child program at RISE.  The 10 x 10 Sponsorship Program began in 2009 with a very simple premise: even a small amount, when multiplied, provides more. It continues today, with over 30 generous participants, many of whom sponsor more than one child. We encourage sponsors to help us multiply the CSHF message so that, together, we can provide a child'scomplete, basic living needs. For each child living at RISE, those daily needs average $10 US/child for 24-hour care including shelter and a bed, healthy meals, clothing, shoes, transportation to and from school, tutoring, medical and dental care, etc. Sponsors (or gift recipients) receive annual growth and interest reports, as well as beautiful photos of their sponsored child, allowing them a more meaningful and personal connection. Many look forward to receiving the updates and are especially touched to meet that child in person, when they visit Puerto Vallarta. It's a wonderful way to join their sponsored child's "family," when many have grown up never knowing their own biological parents.
We offer several sponsorship levels:
"Monthly 10 Donation" = $120/year
New "Daily Dollar Donation" = $365/year
New "Daily Coffee Donation" = $600/year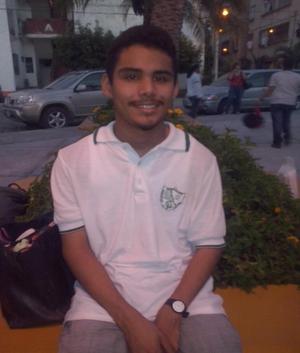 OR, make a donation to Sendero's SOS program and help a student like Elsa (see the article above).  The Sendero Board of Directors has identified several motivated, dedicated, and serious students in the Bay of Banderas area, enrolled in secondario (middle school), prepa (high school), a university program, or a special training program (such as English classes) but in danger of dropping out of school or not continuing to attend for financial reasons.  The goal is to "rescue" these students by offering financial support, including enrollment and tuition expenses, transportation expenses, books, uniforms, shoes, backpacks, basic school supplies, etc.  Their attendance and progress is closely monitored by the Sendero staff, and a minimum GPA (grade point average) is required in order to continue receiving support.
The needs of these exceptional students vary a great deal, from only requiring tuition and bus money for an English class, since most English instruction in public schools is not satisfactory; to a much higher level of need for several university students who need housing closet to their school school and a food allowance plus college tuition, bus transportation, uniforms, etc. (about $200 US/CDN per month for 10 months).  Sendero staff members conduct an intake interview with each student and his/her family and, for those who meet the GPA and economic poverty criteria, construct an individualized support program, allowing the students to remain in school and eventually reach their ultimate educational goal. What a wonderful way to break the cycle of poverty and bring hope to these deserving students and their families!
Our suggested donations levels for the SOS program are:
    A donation of $300 US/CDN for a full year of support for one student, or
    A donation of $150 US/CDN for a half year of support for one student, or
    A donation of $20 US/CDN each month.
Each donor (and your gift recipient) will receive updates and photos of their sponsored student twice during the school year, and the satisfaction of knowing that they are helping to make a real difference through SOS – Sponsor One Student.