You have always been, and always will be, the heart of our Foundation – without the financial support and interest from donors and volunteers like you, it would be impossible for us to carry out our mission.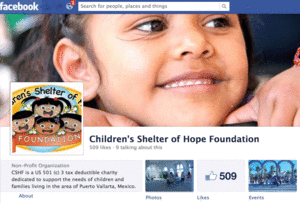 If you haven't already done so, please take a few moments to follow us on Facebook and Twitter. In our online community page, we post the latest pictures, stories, and latest events, like the recently announced Trunk Show, the Lost Treasures Sale, and several stories on the latest happenings at RISE and Pasitos.
But most importantly, we rely on the kind words of others like you and hope you will tell your friends, family members and co-workers about us and our worthy cause. Please share with others about our organization, ask them to read our website, join our newsletter, or follow us on-line.
We've found that once people learn about the wonderful work of our foundation, they're happy to join our family.