A child of the 1960's, I always looked forward to the holidays – snow, gifts, and a bounty of food. It was also the time of year when our family received a special letter and photo of an orphaned Asian child that we sponsored.

I remember the photos and letters.  Children that looked different.  The handwriting, and even the paper, was different than anything I'd seen.  The letters included genuine gratitude for the food, clothes, and shoes that they were able to purchase with our donation – everyday items that I had never considered doing without.
Those annual experiences gave me a life-long appreciation for the seemingly random circumstances of my healthy birth into a financially stable, compassionate, and loving family.  I realized that the world was much bigger than my pampered neighborhood.  I recognized that others weren't always able to have the basic necessities of life – shelter, food, clothing. Moreover, I learned that helping others was a great thing – it made me feel good too.
So, although I've never visited RISE, as a 10 x 10 sponsor for 3 years, I cherish the personal connection that I feel.  I know that my donation makes a difference in the life of an innocent child.  And, I love seeing and sharing photos of all of the beautiful, happy children there.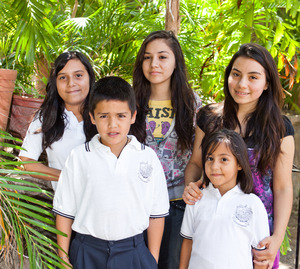 As the new coordinator for the 10 x 10 Sponsorship Program, fellow sponsors have recently received a "Multiplication Message", encouraging them to share their CSHF experience with friends or family with an enclosed note card, featuring a photo from RISE.  In addition to providing annual growth and interest reports, CSHF will also be thanking donors that contribute at least $365/year toward the Sponsorship Program with 10 (blank inside) 5 x 7 RISE photo note cards (and envelopes).
In addition to the "Monthly 10 Donation", I've also introduced 2 new levels for the 10 x 10 Sponsorship Program: the "Daily Coffee Donation" and "Daily Dollar Donation."  I urge anyone considering sponsoring a RISE child to do so – and multiply the message.
Along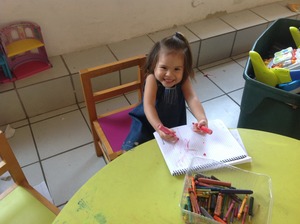 with the Holiday Season come gift lists.  Each year I spend hours scratching my head for a gift that special someone would need, like, and enjoy.  But most of us already have so much that it gets harder each year….and that is when I thought to myself, why don't I give a gift that will bring happiness and hope to a child?  With that in mind I wrote this poem.  If you'd like to share a gift that gives to needy children, please send your donation to Children's Shelter of Hope Foundation by December 15th.  Please include the name, street address, city, state and zip code along with the email address for the friend(s)/ family that your gift honors.  I'll send them a lovely card with my poem.

I've taken some time,
And given it some thought.
When it comes to gifts,
I think we all have a lot.

A lot of candles and bobbles,
And books we won't read,
Cookies and candies,
With calories we don't need!

So this year, I've decided
To do something new.
A gift from my heart,
In honor of you.

I've made a donation,
To help the very poor,
At a Mexican refuge,
Providing shelter and more.

And although you can't hold it,
Abandoned children will know,
That all of us together,
Are helping them grow!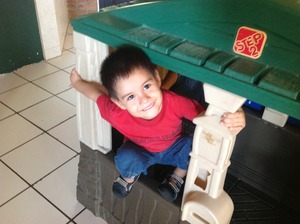 For more information about this very special shelter and our 10 x 10 child sponsorship program, please check the website for Children's Shelter of Hope Foundation at www.cshf-us.org and help to pass on this idea of the Giving Gift!!