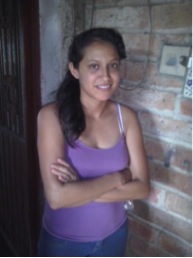 Maria Magdelena Padilla López was born in Las Palmas, a village about an hour east of Puerto Vallarta where she lived with her sisters, nieces and nephews before deciding in January to come to Vallarta to study.    She is 20 years old and now attends Universidad de Guadalajara PV. She has always helped her older sisters with chores and caring for their children.  Several years ago she became interested in studying psychology because she likes to help other people and feels that she has a talent in this area.  For Magdelena moving away from her home has been a challenge since she has always been close to her family; however she is happy to realize now her dream of becoming a psychologist.
Sendero is currently helping Magdelena by paying monthly for her school tuition, book fees,  uniform and shoes, educational materials, bus fare, and also rent and food so that she can stay in Vallarta to study and work toward a better future for herself and her family.
You can help Magdelena or any of the other dedicated and motivated students to reach their educational goals through Sendero's new SOS – Sponsor One Student by sending a donation right away marked "SOS." For more information about this program, please refer to our website – www.cshf-us.org and view the Sendero link. Our suggested donations levels for the SOS program are:
A donation of $300 US/CDN for a full year of support for one student, or
A donation of $150 US/CDN for a half year of support for one student, or
A donation of $20 US/CDN each month.
Each donor will receive updates and photos of their sponsored student twice during the school year, and the satisfaction of knowing that they are helping to make a real difference through SOS – Sponsor One Student.